Training
2010 (12 months)
Master website design and development
The university of Hull (Scarborough, United Kingdom)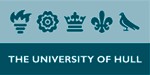 Master is a valued diploma to extend knowledge in a domain. The strengths of this diploma lie in the initiation to search and the realization of a significant project alone. This is particularly useful to adapt the students in a professional work.
Skills acquired
Initiation to search
Scientific publication
Regular reading
2009 (1 year)
Bachelor Engineering (Honours) Electrical & Electronic
Glyndwr University (Wrexham, United Kingdom)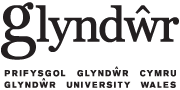 This third-year study certifies a wider and deeper knowledge in electrical and electronic engineering. The English academy is different to the French one, which allows a better understanding and a new approach.
This experience opens the mind to new approaches and cultures, both by the academic skills and discovers of radical others point of view (students come from UK, France, Spain, Germany, China...).
Skills acquired
Communicate in English
Realize a subsequent project alone
Discover new points of view
Open minded
Manage a project

Manage with the time
Gantt chart
2008 (2 years)
DUT Génie Électrique et Informatique Industrielle
IUT of Rennes (Rennes, France)


The DUT is a two-year diploma from a university institute of technology. The speciality, "electrical and industrial IT engineering", train the students in various disciplines, such as: electronic, industrial IT, industrial automatic functioning. This educational training, prepare the students in independence and initiative. Moreover, it prepares the students in collaborative works, which is important in a company.
Speciality
Electronic, computer science an industrial automatic functioning
Skills acquired
Independence and initiative
Collaborative projects
Manage a project

Handle the timetable
Sharing out the tasks
2006 (2 years)
Baccalauréat STI génie électronique
Lycée G. Monge (Nantes, France)

Equivalent to a BTEC National Diploma in electronic engineering, this diploma prepare the student to further studies. The core of skills allows a good analysis of technical systems.
Skills acquired
Consolidating existing expertise
Computer-aided design
Analysis an industrial scheme
Various
2004 (2 years)
BEP Métiers de l'électronique
Lycée La Chauvinière (Nantes, France)

Rigour
Methodology
Organisation
Base in electronic engineering